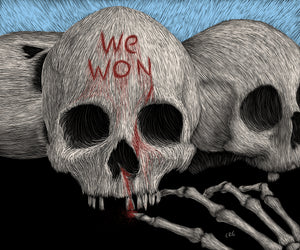 crgamache
But At Least Our Cause Was Just
Regular price
$1,750.00
$0.00
It doesn't matter how just a cause is, how righteous we think we are, or how much good we think we're doing if our wars kill everyone. If there's no one left alive, will it really matter what we were fighting for?

This original work will only be printed once on a 16x20 canvas.  As a digital artist working in a digital medium, the dimensions can be fluid until it is printed. 

Smaller sizes are available as art prints for a discounted rate.
---
More from this collection