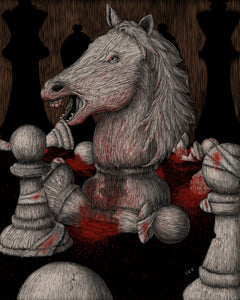 crgamache
Order is Not Freedom
Regular price
$2,000.00
$0.00
So often we have seen leaders who will silence the voices of their people with the promise of law and order. But law and order does not mean their people are free, only that they have been silenced.
This is the original work of art, and is set up to be printed only once on a 20x16 canvas.  As a digital artist working in a digital medium, sizes can be fluid until it is printed.
Smaller sizes are available as art prints for a discounted rate.
---
More from this collection